Lenses
Micro Four Thirds Lens Buying Guide
Everything you need to know about Olympus and Panasonic's big, happy family.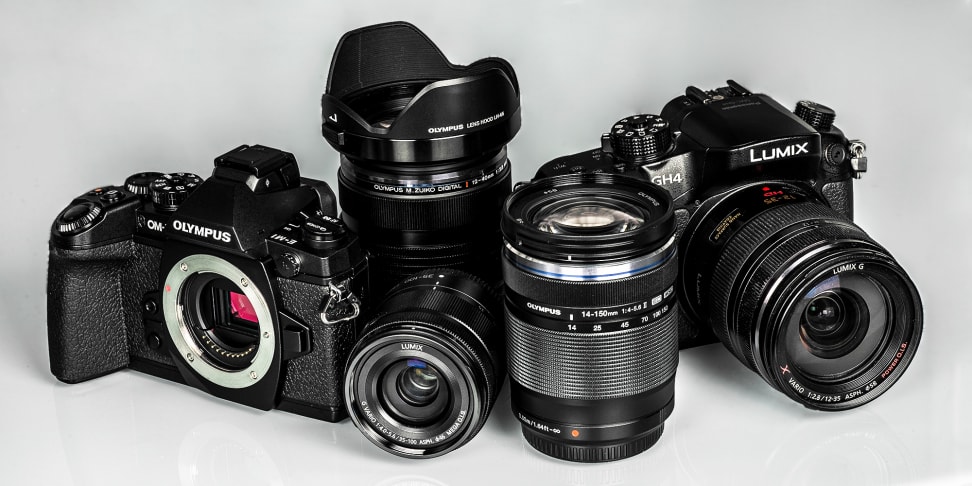 Credit: Reviewed.com / Chris Thomas
---
1. What Micro Four Thirds Has to Offer
As both the oldest and the largest mirrorless camera system on the market, Micro Four Thirds is an immensely attractive option for photographers stepping up from a point-and-shoot or transitioning from film. In part, that's because it's the only system supported by two first-party manufacturers—Olympus and Panasonic.
The two companies have combined to create an impressive lineup of lenses that can suit virtually any need, from wide-angle primes and zooms to fast normal and telephoto primes. Just about the only kind of lens you can't get for Micro Four Thirds—or any mirrorless mount system—is a wide-aperture telephoto prime. For that, you'll need to consider shooting with a DSLR.
NOTE: Both Olympus and Panasonic previously made lenses for the older Four Thirds mount. Be careful not to confuse these with Micro Four Thirds lenses.
2. Olympus Micro Four Thirds Lenses


Part of the charm of Micro Four Thirds is that Olympus and Panasonic have taken very different paths, even while sharing the same lens mount. For its part, Olympus stands out for choosing to use in-body image stabilization (IBIS). On the plus side, that means that any lens you use on an Olympus camera will be stabilized—even century-old adapted lenses.
The downside is that Olympus lenses don't feature optical image stabilization—something Panasonic cameras rely on. That means that while you can use Olympus lenses on a Panasonic Micro Four Thirds body, they won't perform as well in low light or at slower shutter speeds.
However, another advantage of Olympus's IBIS system is that its lenses are often smaller and lighter than their Panasonic counterparts. That's because they don't have to make room for optical image stabilization systems. Olympus is also known for its all-metal prime lenses—like the 17mm f/1.8 and 75mm f/1.8—which are designed to match the retro good looks of their PEN and OM-D series bodies.
---
3. Panasonic Micro Four Thirds Lenses


In some ways, Panasonic lenses provide the best of both worlds for Micro Four Thirds shooters. Many feature optical image stabilization (O.I.S.), which means they work equally well on both Panasonic and Olympus cameras—a claim Olympus lenses can't match. Especially at longer focal lengths, O.I.S. can also provide slightly more effective stabilization than IBIS.
However, that cross-compatibility has its downsides. Panasonic lenses tend to be bigger and heavier than Olympus alternatives, and they often use more plastic—presumably in an effort to keep the weight down. While they are often just as optically impressive, this sometimes leaves Panasonic lenses feeling cheaper than the competition.
Still, Panasonic glass has other advantages. The company has a strong history in video, so it's no surprise that many of its lenses are tailored to videography. Their control rings have a smooth, loose feel, and O.I.S. provides reliable stabilization for run-and-gun shooting. The gap is closing quickly, though, as Olympus improves its IBIS and develops more lenses with fast and quiet autofocus.
Panasonic also enjoys a fruitful partnership with Leica—one of the most respected lens-makers in the world. Several Panasonic Micro Four Thirds lenses, including the popular Summilux 25mm f/1.4 and Noctictron 42.5mm f/1.2, exploit this partnership to the fullest.
4. Third-Party Micro Four Thirds Lenses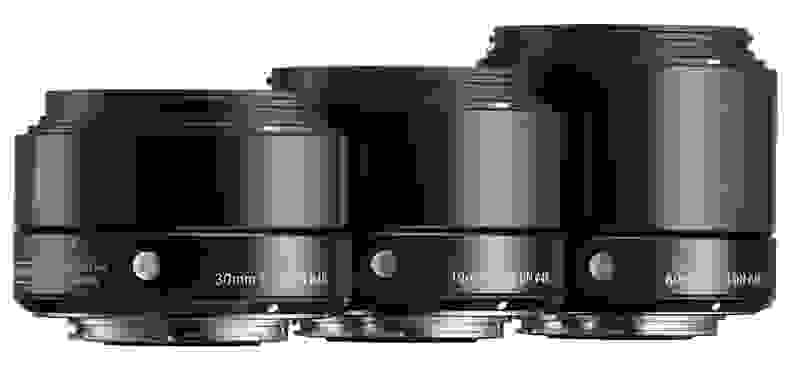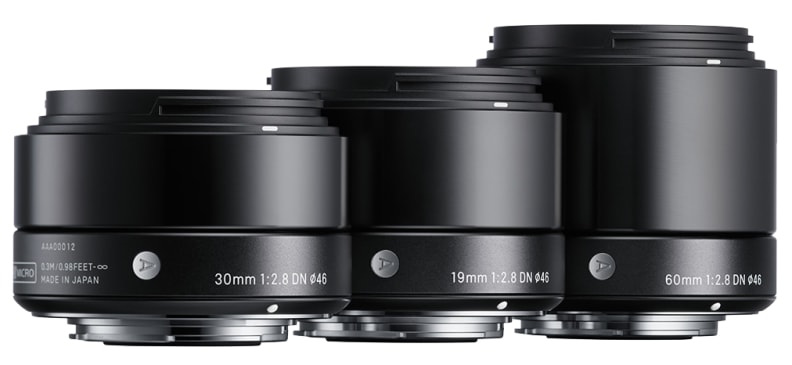 Though it's still a young system, Micro Four Thirds enjoys support from a wide range of third-party manufacturers. These include everything from high-end brands like Schneider and Voigtländer, to popular favorites like Tamron and Sigma, to specialty lens-makers like SLR Magic and Mitakon.
Some third-party lenses—particularly those from Sigma and Tamron—provide all the same functionality you'd get from first-party lenses. The majority, however, are completely manual—no autofocus motors, no image stabilization, and no way of communicating with the camera body. However, they're frequently less expensive than first-party options, and many cover focal lengths or apertures that are otherwise unavailable.
And if you don't mind focusing manually, there's even better news. Thanks to their fundamental design, Micro Four Thirds cameras can be used with virtually any lens ever made via simple mechanical adapters. So if your grandparents left you a bag full of old glass, don't throw it out!
5. Terms to Know
If you're shopping for a new Micro Four Thirds lens, you're going to come face to face with a lot of bizarre-sounding acronyms. What the heck is MSC? How about PZ? But though it's tempting to gloss over these terms, knowing what they mean can help you figure out which lens is right for you.

Olympus Terminology
PRO: Indicates that an Olympus lens is designed for the rigors of professional photography.
ED: Describes lenses that employ extra-low dispersion glass elements, which can help eliminate chromatic aberrations (color fringing) in photographs.
MSC: Short for "Movie & Still Compatible," this is Olympus's designation for lenses optimized for recording HD video. Advantages include silent autofocus, power zoom functionality, and remote zoom control on WiFi-enabled cameras. This term is often found on the lens body, but not in its listed name.
EZ: Found on lenses using a standalone power zoom motor, independent of the MSC specification. Typically found on compact, inexpensive kit lenses.
Panasonic Terminology
X: Panasonic lenses with an "X" designation are considered to be pro-quality lenses.
Leica: Lenses co-developed with the German camera and lens-maker feature prominent Leica branding.
ASPH.: Found on lenses that employ aspherical elements, which can help correct for spherical aberrations and astigmatism.
O.I.S. / Power O.I.S.: Short for optical image stabilization.
PZ: Indicates that a lens features a motorized zoom, and usually implies that it was designed for video work.
HD: Panasonic HD lenses are optimized for video recording, offering silent autofocus, above-average focus tracking capability, and optical image stabilization tuned for video.
3D: Panasonic has released a single 3D lens, the 12.5mm f/12. It uses twin lenses that create a 3D effect in images viewed on a 3D HDTV or monitor.