Lenses
Canon Lens Buying Guide
Looking for a new Canon lens? Here's what you need to know.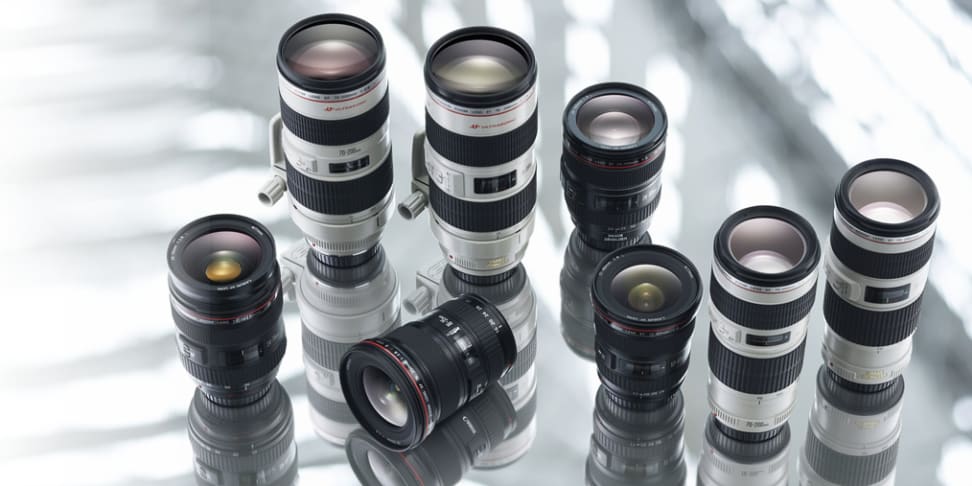 Credit: Canon
---
1. What Canon Has to Offer
A brief overview of Canon's massive lens family
Canon is perhaps the most prolific and most recognizable lens-maker in the camera industry. Though it orphaned millions of manual focus lenses when it made the move to autofocus technology in 1987, the brand has rebuilt its arsenal over the past two decades to take a commanding lead in the consumer and professional market.
Today, the company's lenses are split into two distinct groups, EF and EF-S, reflecting its two varieties of DSLR cameras. But no matter what kind of camera you're using or what you plan to shoot, chances are that Canon has a lens to suit your needs. The brand's massive global reach also ensures that lens prices stay relatively low, and has created a thriving used market for Canon glass.
---
2. Canon EF-S Lenses
A look at Canon's consumer-grade DSLR lenses
If you've just purchased a new Canon DSLR, there's a good chance you're the proud owner of an EF-S lens—most likely, the EF-S 18–55mm f/3.5–5.6 STM. But that's far from the only EF-S lens Canon has to offer.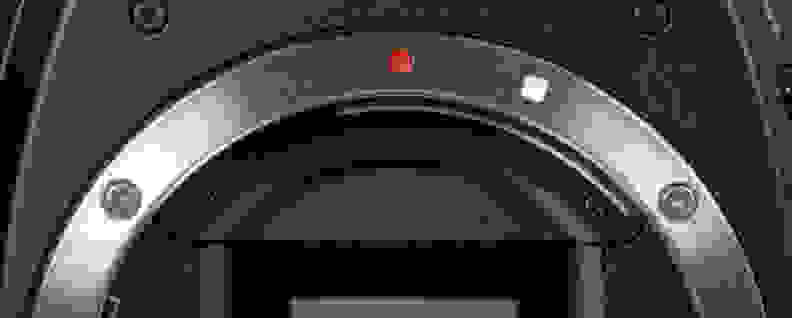 A derivative of the existing full-frame EF mount, EF-S lenses debuted back in 2003. The "S" stands for "small image circle," indicating that EF-S lenses are designed to be used on Canon APS-C DSLRs, like the popular Rebel line and EOS 7D-series bodies.
Since 2003, Canon has released a total of 11 unique EF-S lenses, ranging from wide-angle zooms to macros and all-in-ones. That's not a huge variety, but Canon's EF lenses also work on cameras designed for EF-S—a fact that dramatically expands the pool of available glass.
---
3. Canon EF Lenses
The inside scoop on Canon's pro-grade glass
When Canon made the leap from manual focus to autofocus back in the 1980s, it introduced an all-new mount: EF, short for "Electro-Focus." EF lenses were originally designed for use with 35mm film cameras, and eventually came to be used with full-frame Canon DSLRs.
All Canon EF lenses can be used on any Canon DSLR, whether it's a professional camera like the EOS 1D X or an entry-level Rebel. That's great news for beginner and intermediate shooters who want more lens variety.
Canon's family of EF-mount lenses is vast, encompassing 97 different models as of early 2015. The roster includes everything from inexpensive kit zooms to studio portrait primes, sports telephotos, and cinema glass. If you're looking for a specific kind of lens, it's a safe bet that you can find it in EF mount.
---
4. Terms to Know
IS? STM? USM? Learn the Canon lens lexicon!
Like all lens-makers, Canon employs a set of unique acronyms to describe its glass. Here are the terms you need to know to make sense of Canon lenses.
EF: EF lenses are designed for use with Canon's full-frame DSLRs, like the EOS 5D Mark III and 1D X. They can also be used on Canon's APS-C models, including Rebel-series cameras and prosumer bodies like the EOS 7D Mark II.
EF-S: EF-S lenses are designed to be used with Canon's Rebel and prosumer APS-C cameras. They are not compatible with Canon full-frame bodies.
L: The highest-quality Canon lenses are marked with an "L" after the focal length and aperture, as well as a red ring near the front of the lens barrel. Many L lenses include extra weather and dust seals, along with more exotic optical elements.
IS: A Canon lens marked with "IS" features the manufacturer's Optical Image Stabilizer technology, which can help produce sharper results by compensating for camera shake. A newer version of the system, called IS II, is found on some recent lenses.
USM: This is the abbreviation for Canon's Ultrasonic Motor technology—a kind of in-lens autofocus system that's designed to be fast and silent. It is commonly found in L lenses, as well as some high-end non-L glass.
STM: Short for "stepping motor," STM is another autofocus system. It's typically used in Canon's less-expensive consumer-grade lenses, but also provides smoother focus for video shooting.