lenses
Sigma 50mm f/1.4 DG HSM Art Lens Review
Bigger and more expensive than the competition, Sigma's nifty fifty is simply phenomenal.
$949.00 at Amazon
Credit: Reviewed.com / Brendan Nystedt
Over the last couple of years, Sigma has transformed itself from a purveyor of low cost alternatives lenses to an optical powerhouse with its "Art" series lenses. Through its ongoing "Global Vision" strategy, the company has put a strong focus on performance, build quality, and aggressive pricing, and taken some first-party manufacturers to task.
The Sigma 50mm f/1.4 DG HSM Art (MSRP $949), in particular, is simply one of the sharpest lenses we've ever used. Right from the widest aperture, this lens extracts the most out of even the highest-res sensors on the planet, with lovely rendering that makes your shots jump off the screen. And the build quality? Well, let's just say it makes certain brands' plasticky $1,000-plus lenses feel like a joke.
The downside? The impressive build and optical design makes it bigger, heavier, and more expensive than first-party 50mm f/1.4 lenses from Canon and Nikon. So why would you opt for this Sigma? Because it's a better lens in almost every way.
Who's It For?
Reading the spec sheet, you'd think the Sigma 50mm f/1.4 DG HSM Art is just another wide-aperture normal prime lens. To a certain extent, that's true, but it's also one of the finest full-frame fast fifties ever designed. Ideal as walkaround prime—if you can excuse the size—it can capture everything from landscapes, to portraits, to product shots.
It's big, heavy, and expensive, which means it might not appeal to beginners or even enthusiasts who are more interested in portability and "good enough" image quality. But for users who want nothing but the best, it's basically going to come down between this lens and the $4,000 Zeiss Otus 55mm f/1.4.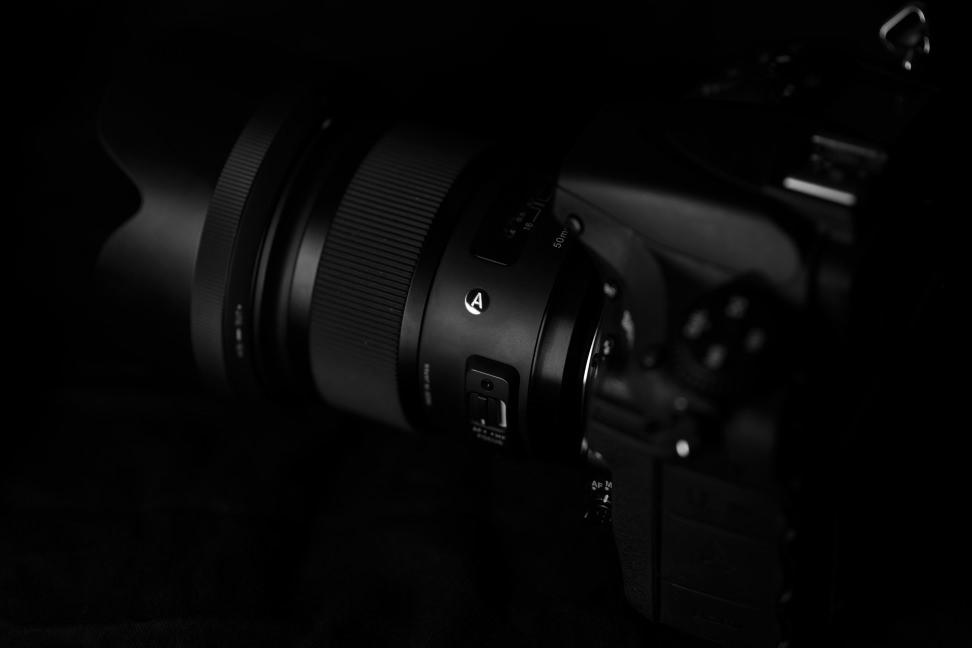 That puts the Sigma in an interesting spot. On the one hand, it benefits from the Otus's ridiculously high price and lack of autofocus. On the other hand, if you're the kind of shooter who just wants the best image quality in the world, maybe you don't care about price or autofocus. Still, we think there are plenty of enthusiasts who will find this lens fits just right.
Look and Feel
A few years ago, the Japanese camera industry was nearly upended by the massive tsunami that struck the homeland. Sigma's CEO, Kazuto Yamaki, had a choice to make: move production offshore and maintain a focus on quantity over quality, or keep production in Japan and try to produce more high-end lenses to make up the difference.
As soon as you pick up the 50mm f/1.4 Art lens, it's clear which direction the company went—and not just because of the "Made in Japan" label. This is a lens that's been expertly crafted, on par with the very best that Canon and Nikon has to offer. There's absolutely zero flex and a significant heft that lends an immediate sense of quality. Every switch and dial provides just the right amount of feedback, as everything is tuned to be fairly stiff and communicative right out of the box.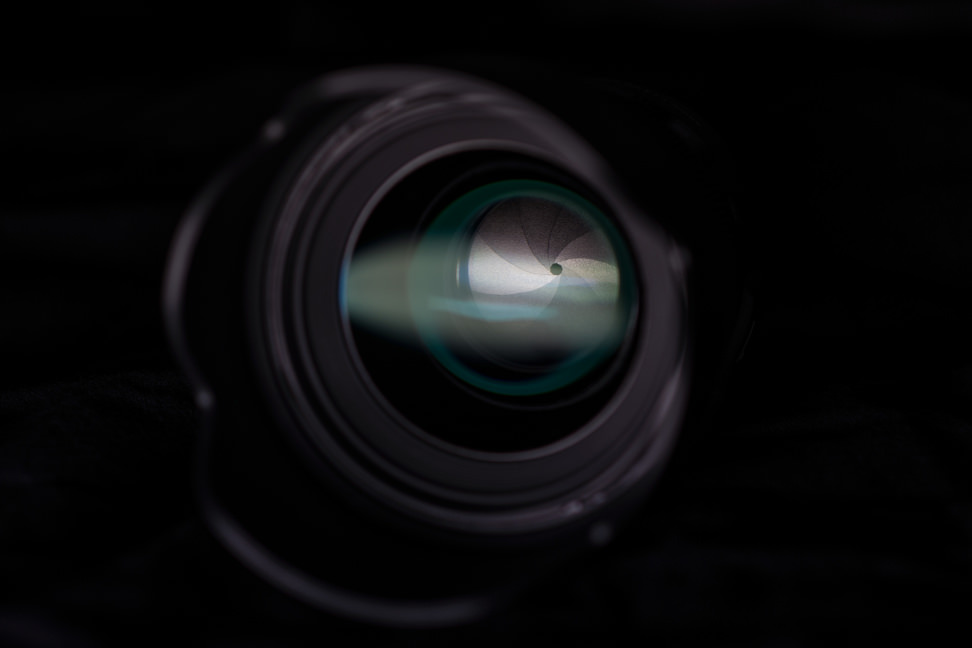 While that's good to see in a lens that'll cost you nearly a grand, the extra size and weight is the lens's biggest problem. At 3.9 inches long and nearly two pounds, it's about twice as long and nearly three times as heavy as the equivalent Canon and Nikon lenses. It's still not anywhere near as large or heavy as your average pro zoom, but if you're used to owning a 50mm lens you can easily carry in a jacket pocket, the Sigma will be a jarring change of pace.
Comparable Products
Before you buy the Sigma 50mm f/1.4 DG HSM A, take a look at these other lenses.
Image Quality
The Sigma 50mm f/1.4 DG HSM Art has developed a reputation as one of the sharpest lenses ever made, so when we got it into our labs we expected magic. To push it to its limits, we tested it on three bodies, the 22.3-megapixel Canon 5D Mark III, the 36.3-megapixel Nikon D810, and the 50.6-megapixel Canon EOS 5DS (a beta unit).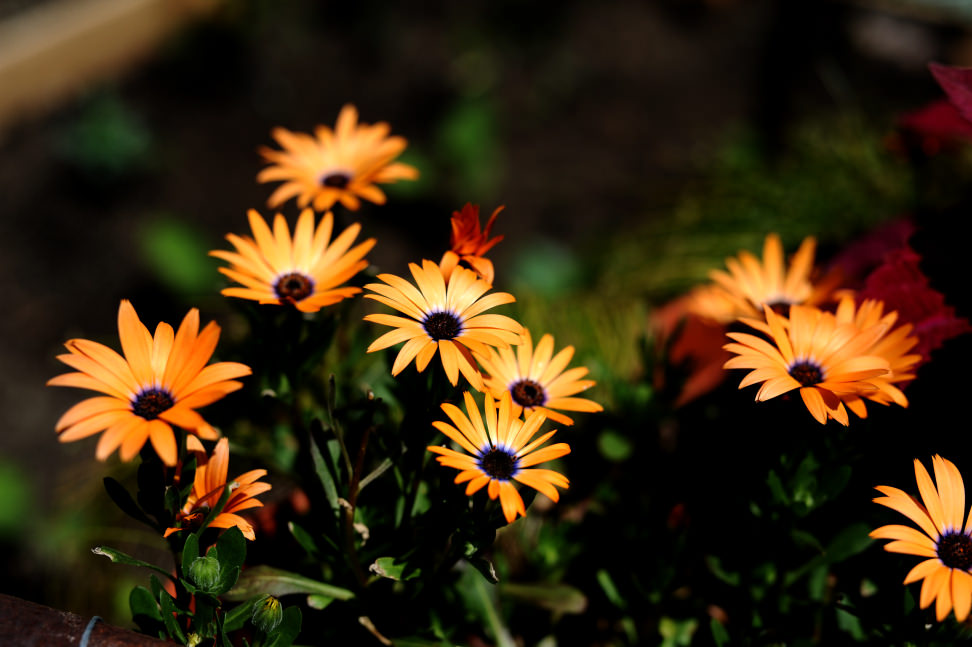 The result? This is easily the sharpest lens that we've tested to date, stretching even the 5DS to its limits. The corners are just a bit softer than the center at f/1.4, but by f/5.6 the corners are razor-sharp on both the 5DS and the D810. On both cameras we recorded an average resolution in excess of 3,100 line widths per picture height at MTF50 from center to corner at f/5.6. On both systems, anything over 2,000 lw/ph is quite good, so this is simply a stunning performance.
Sharpness wasn't quite as breathtaking on the lower-res Canon 5D Mark III, but that's clearly an issue with the camera's more pedestrian 22.3-megapixel sensor and not the lens. For what it's worth, it's still the sharpest lens we've seen on that body.
In the real world, the 50mm f/1.4 Art was just as impressive, producing some of the best bokeh we've seen from a normal lens. You'd likely still opt for a longer focal length if you are interested in portraits, but it'll capably get the job done in the absence of an 85mm or 105mm prime. As an all-around lens for street photography, reportage, and casual snaps, it has few peers.
There's more good news, too: The lens shows only minimal chromatic aberration (color fringing) and geometric distortion. Ultimately, the only flaws we could find have more to do with the size and cost of the lens than its image quality. If you've got $1,000 to spend, there are few better things you could spend it on.
Below you can see a selection of sample images taken with the Sigma 50mm f/1.4 DG HSM, mounted on a Nikon D810 or Canon EOS 5DS. Below each shot is a link to download a higher-res version.
Conclusion
Sigma's rapid ascent in the lens market over the past couple of years has been spectacular to behold. While the company has always made solid alternatives to first-party options from Canon and Nikon, quality control and compatibility issues have dogged the company for years. Still, most shooters knew that—so long as you got a good copy—Sigma's best lenses could compete with name-brand gear.
But the "Art" lenses have set Sigma apart. Today, it's seen as a company that's putting quality before quantity—sometimes even more so than their larger rivals. And lenses like the 50mm f/1.4 DG HSM Art show that Sigma's ambitions are sky-high. This company doesn't just want to make great lenses, it wants to make the best lenses in the world.
The 50mm f/1.4 DG HSM Art doesn't just compete with the Nikon 50mm f/1.4G or the Canon EF 50mm f/1.4—it blows them out of the water. Sure, it's bigger and more expensive, but it easily out-resolves both rivals, with minimal distortion and optical aberrations throughout the frame. And even though $950 is a lot to shell out for a 50mm f/1.4, it competes on a nearly even footing with the $4,000 manual-focus Zeiss Otus 50mm f/1.4—a boutique lens if there ever was one.
Whether it's worth it to you will depend entirely on your personal goals. While you have to respect what Sigma has accomplished, this lens probably provides more raw performance than most people really need from a 50mm f/1.4. Would most beginners and enthusiasts be just as happy with the $329 Canon EF 50mm f/1.4 USM or the $419 Nikon 50mm f/1.4G? Almost certainly.
Still, if you just want the best 50mm lens you can get (with autofocus), this is your lens. And to Sigma, a lens like this isn't just about the money or the units sold. It's about prestige. It's about changing the perception of an entire brand. To Sigma, this lens is priceless.
Our editors review and recommend products to help you buy the stuff you need. If you make a purchase by clicking one of our links, we may earn a small share of the revenue. Our picks and opinions are independent from any business incentives.