lenses
Panasonic G X Vario 12-35mm f/2.8 ASPH Lens Review
A great performer, but it doesn't exactly feel like a thousand bucks.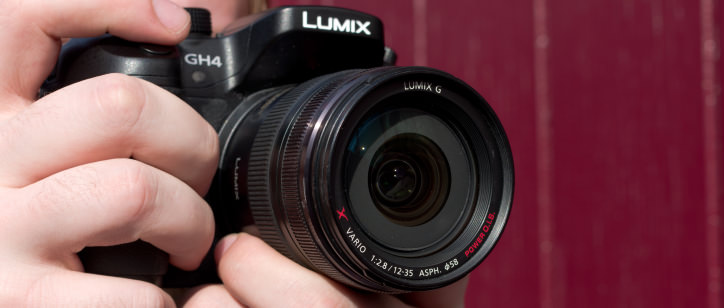 Credit: Reviewed.com / Brendan Nystedt
When it comes to conventional photography, Panasonic has struggled to match the critical acclaim and popularity of chief rival Olympus. But the company has an ace up its sleeve: Its Micro Four Thirds cameras offer something the competition can't match—professional-grade HD and 4K video recording.
That's why the Lumix GH4 remains incredibly popular with filmmakers, video journalists, and video hobbyists who also enjoy shooting stills. It's just about the best hybrid shooting experience that money can buy.
But to get the most out of an excellent hybrid body, you need great lenses. The Panasonic Lumix G X Vario 12-35mm f/2.8 (MSRP $999.99) is an ideal place to start. This pro-grade lens is sharp enough for great HD and 4K, while compact and fast enough to use as a flexible walk-around stills lens. So what's the bad news? Well, you might have a hard time choosing between this lens and the Olympus 12-40mm f/2.8 PRO.
Either way, it's a great time to be a Micro Four Thirds shooter.
Who's It For?
This is a lens that was designed for the rigors of professional shooting—the Micro Four Thirds version of a classic full-frame 24-70mm f/2.8, a staple in the bags of photojournalists and wedding photographers the world over. And since it going to cost you just shy of a grand, you've got to be serious about image quality to want to take the plunge.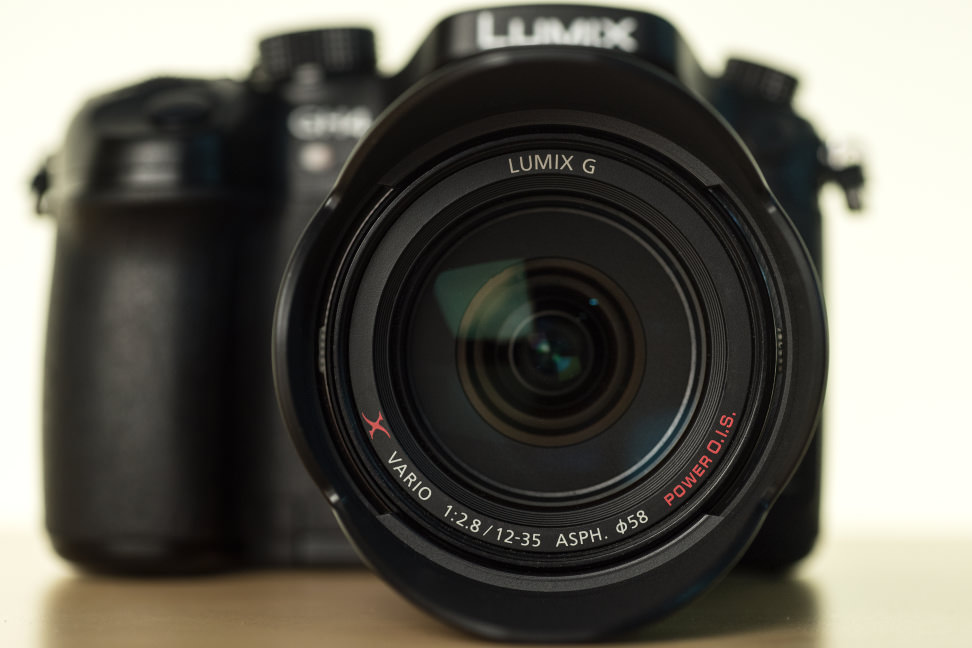 But because it's a Micro Four Thirds lens, it's also a whole lot smaller and more portable than those lenses, making it a great go-everywhere option even for hobbyists. If you're looking for a single lens that can do it all with minimal compromise, this is a great choice; its range goes wide enough for landscape photos, but it can also be used for portraits and everything in between.
So what don't you want to use it for? Most sports and wildlife photography will be beyond its capabilities. For those purposes you'll want something like the complementary 35-100mm f/2.8 or Olympus's 40-150mm f/2.8, or perhaps the new Olympus 300mm f/4. It also can't go super wide for dramatic interior or landscape shots, where you'll want the Panasonic or Olympus 7-14mm f/2.8 lenses.
Basically, it's a nice jack of all trades that will complement any Micro Four Thirds bodies—from Panasonic or Olympus—beautifully. And because it's dust and moisture sealed, it will even do well on new higher-end bodies designed to handle inclement weather.
Advertisement - Continue Reading Below
Look and Feel
Let's start with the good: The 12-35mm f/2.8 is fully weather- and dust-sealed, and while we didn't get a chance to spray it down with a hose, we are confident in saying that it could easily handle a walk in the rain without issue. Of course, you'll only get the benefit with a weather-sealed camera body like the GH4.
Unfortunately, the Lumix lens falls a little short of its all-metal Olympus rival when it comes to build quality. For a grand, you get a plasticky lens that feels like it's worth about $500. A lot of that feeling is probably psychosomatic—some say plastic is actually more resilient than metal—and Panasonic was likely trying to make this lens a small and light as possible. Still, it's not a great first impression.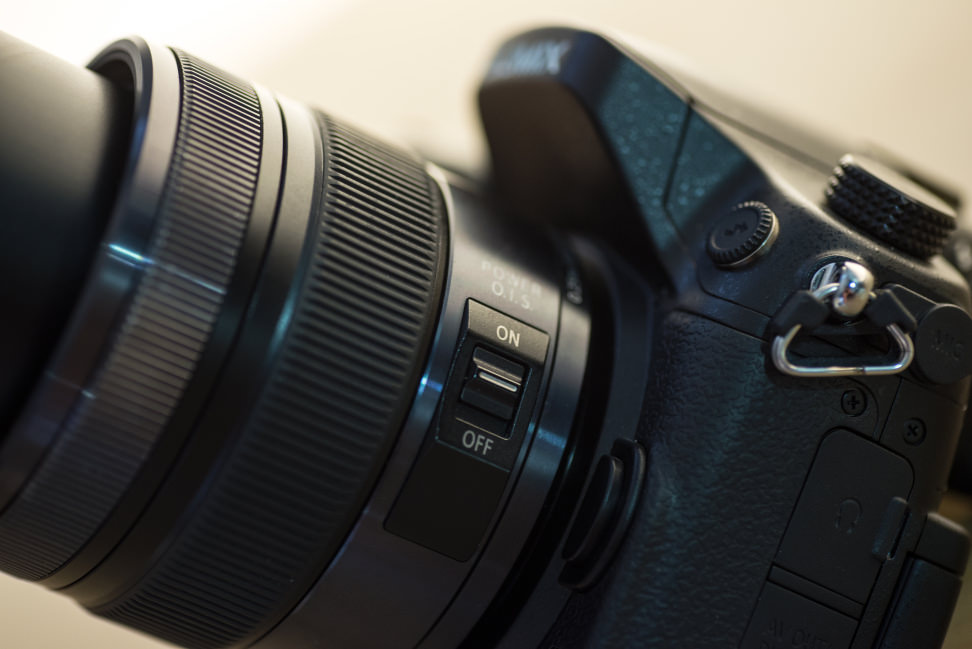 The zoom action is fine, but the manual focusing action feels a little rough. Contrast that with Olympus's "Snapshot" focusing ring, which lets you slide the ring back to reveal a focusing scale, enhanced focusing feel, and hard stops on each end of the focus range. Panasonic definitely comes up holding the short end of the stick.
But if you have a Panasonic body, the Lumix 12-35mm offers one very important feature: Power O.I.S. (optical image stabilization). Since Panasonic cameras don't include in-body image stabilization (IBIS), you need a stabilized lens for better results in dim light. You can of course use an Olympus lens on your Panasonic body, but it won't include stabilization, since all Olympus cameras use IBIS.
On the plus side, your $1,000 gets you some goodies, including a storage pouch, a plastic lens hood (reversible for storage), and front/back caps.
Image Quality
Whenever we test zoom lenses, we expect to find performance that is stronger at one end of the zoom range than the other. It's the nature of lens design; zooms are often the product of compromise, and there's increased focus placed on producing the best quality images where the lens will be used most.
In the case of the Panasonic 12-35mm f/2.8, however, we found strong performance pretty much everywhere. The lens is very sharp in the center at all focal lengths from f/2.8 all the way up to the diffraction limit at f/11. Away from the center it's also quite good at most focal lengths and apertures, though it's a little soft in the corners at f/2.8.
There's some minor pincushion distortion to contend with, but it actually can work in this lens's favor, especially in landscape shots that have a vanishing point. The sample below is a good example of this. In the sample above you can see another of the lens's strong suits in action: pleasing bokeh.
While this isn't the best bokeh that we've seen, for a zoom lens that only opens up to f/2.8, it's quite good. It especially does a good job with high-frequency backgrounds, which on most lenses can look very busy and distracting. With this lens they stay relatively smooth and don't draw your eye away from your subject.
Below you can see sample photos taken with the Lumix G X Vario 12-35mm f/2.8 mounted on a Panasonic Lumix GH4. Click the link below each photo to download the full-resolution image.
Conclusion
If it seems like we've been tough on the Panasonic 12-35mm f/2.8, it's only because it's up against such stiff competition. Optically, it's an excellent design capable of photos nearly as sharp as world-class 24-70mm lenses from Canon and Nikon. Unfortunately, it feels and handles like a much cheaper lens. It's got the specs and optical performance to compete, but not the build quality.
Worse, the Olympus PRO 12-40mm f/2.8 offers more reach, superior build quality, and uniquely excellent manual focusing controls. Since both lenses sell for around the same price, most users looking for an ideal stills-first lens will likely want to go for the Olympus.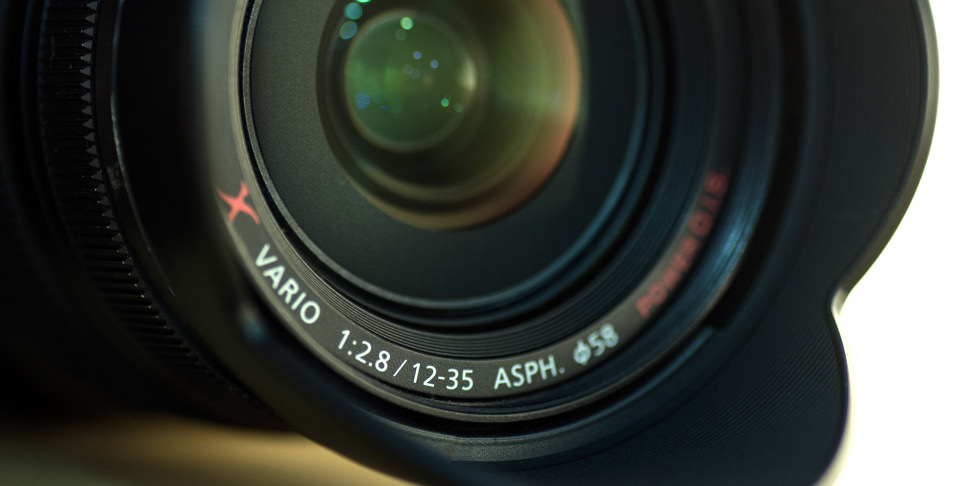 But there are a few reasons why you might ignore the Olympus's features and build and opt for the Panasonic anyway. The most obvious would be if you own a Panasonic body, since this lens brings its own image stabilization to the party. The Olympus 12-40mm f/2.8 does not, and that's crucial with the kind of documentary video work that many GH4 shooters are into. Another would be if you want the smallest, most lightweight kit possible. The 12-35mm weighs just three ounces less, but it's much smaller in every dimension.
But if you're toting an OM-D or PEN camera, the tougher-feeling, more feature-rich M.Zuiko 12-40mm f/2.8 is probably the better buy. It's a little heavier and a little bigger, but it has the build quality you'd expect from a $1,000 lens and gives you a way better manual focusing experience. That extra 5mm doesn't hurt, either.
Truth be told, you can't go wrong either way. These are both stunning examples of the performance ceiling of Micro Four Thirds and a testament to the design chops of both companies. These aren't quite on par with heavy hitters like the Canon EF 24-70mm f/2.8 II USM, but they're close, and that's a major feather in the cap of Micro Four Thirds shooters.
Our editors review and recommend products to help you buy the stuff you need. If you make a purchase by clicking one of our links, we may earn a small share of the revenue. Our picks and opinions are independent from any business incentives.
Our editors review and recommend products to help you buy the stuff you need. If you make a purchase by clicking one of our links, we may earn a small share of the revenue. Our picks and opinions are independent from any business incentives.
Advertisement - Continue Reading Below
Compare Prices
Our editors review and recommend products to help you buy the stuff you need. If you make a purchase by clicking one of our links, we may earn a small share of the revenue. Our picks and opinions are independent from any business incentives.
Get Our Newsletter
Real advice from real experts. Sign up for our newsletter
Thanks for signing up!