lenses
Fujifilm XF 35mm f/1.4 R Lens Review
It's more expensive than your average fast fifty, but Fuji's take has a lot to offer.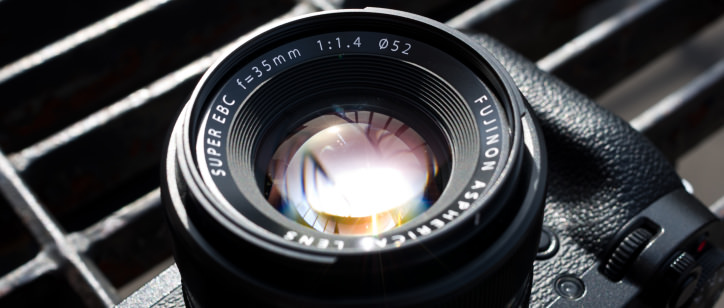 Credit: Brendan Nystedt
Unlike many other mirrorless cameras on the market today, Fujifilm's X-series cameras are specifically aimed at photography enthusiasts—users who have fond memories of loading up an SLR with film and happily snapping away.
The company's system plays to fond memories of all-metal cameras, manual controls, and a time when prime lenses were more common than zooms. It's an approach that may never win Fuji the lion's share of the market, but it should guarantee a small but rabid fanbase for decades to come.
One of the first lenses released for the system when it debuted back in early 2012 was the Fujinon 35mm f/1.4 XF R (MSRP $599). With an effective focal length of 50mm on the APS-C image sensors used in X-series cameras, it's essentially Fuji's take on the classic "fast fifty"—a ubiquitous lens in the film era. It's an extremely versatile focal length, useful for everything from street shooting to landscapes and portraiture.
The compact metal body and physical aperture ring ooze retro appeal, but can this modern prime compare to the classic 50s of yesteryear? We took it into our labs to find out.
Who's It For?
If you're coming to Fujifilm's system from a film camera, which a surprising number of users are, 35mm probably sounds like a pretty wide lens. If this were a full-frame camera it would be, but since it uses an APS-C sized image sensor, the 35mm field of view is effectively cropped to 50mm equivalent. It's what's considered a jack of all trades focal length—short enough to capture some distant landscapes and architecture, but long enough for portraits and other close-up work.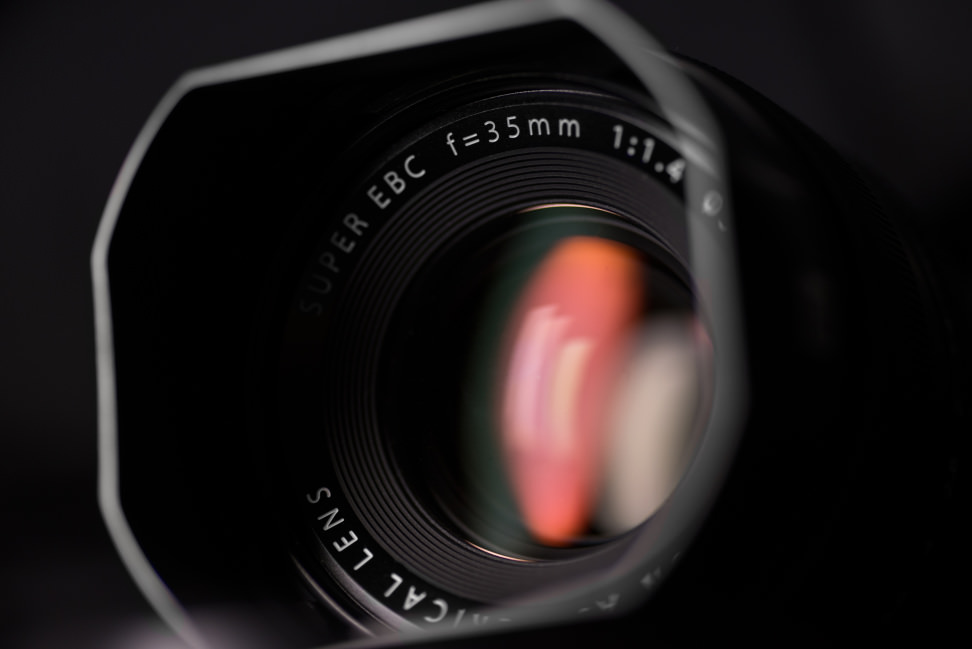 The Fujinon XF 35mm f/1.4 has other pros, as well. Its fast aperture makes it a go-to choice in dim light—situations like birthday parties and concerts. It also offers stellar build quality, a relatively lightweight construction, and a compact profile. While it's more expensive than comparable lenses from Canon and Nikon, it's the only choice in this range for Fuji users. And honestly, they're lucky to have it.
Advertisement - Continue Reading Below
Look and Feel
Fujifilm's cameras are renowned for their excellent build quality and stylish design, and the vast majority of their lenses follow suit. The Fujinon XF 35mm f/1.4 is no exception. Slap it on your X-E2 or X-T1 and it's a match made in heaven. Black metal, tight tolerances, and responsive controls at your fingertips.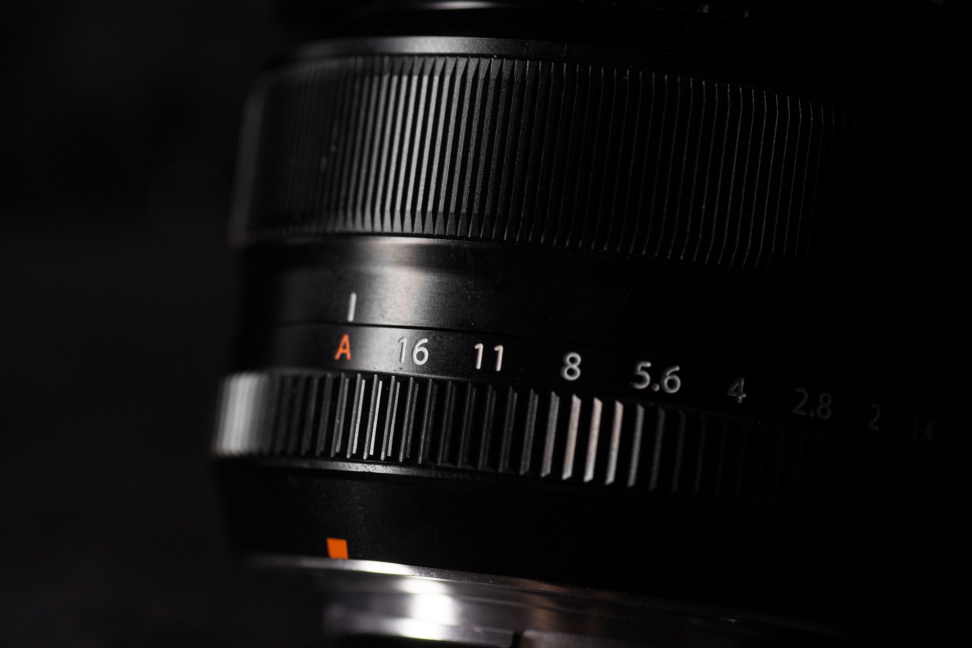 One of our favorite features is the clicky aperture ring. It's an old-school control that feels just right, and, if you're a fan of manual or aperture priority shooting, the ring could change the way you shoot. It's not mechanically linked, so turning the ring doesn't physically close or open the iris; instead, the ring sends an electronic command to the body, which sets the aperture. But regardless of how it works, the end result is the same and it feels great. The ring even has 1/3rd stops between each full-stop aperture setting.
The metal focus ring works great in tandem with Fujifilm's manual focusing assist modes. While the machined metal isn't grippy per se, we had no problems fine-tuning focus in most situations. What's more, the rotation is well-tuned, with no wobble and a just the right amount of resistance.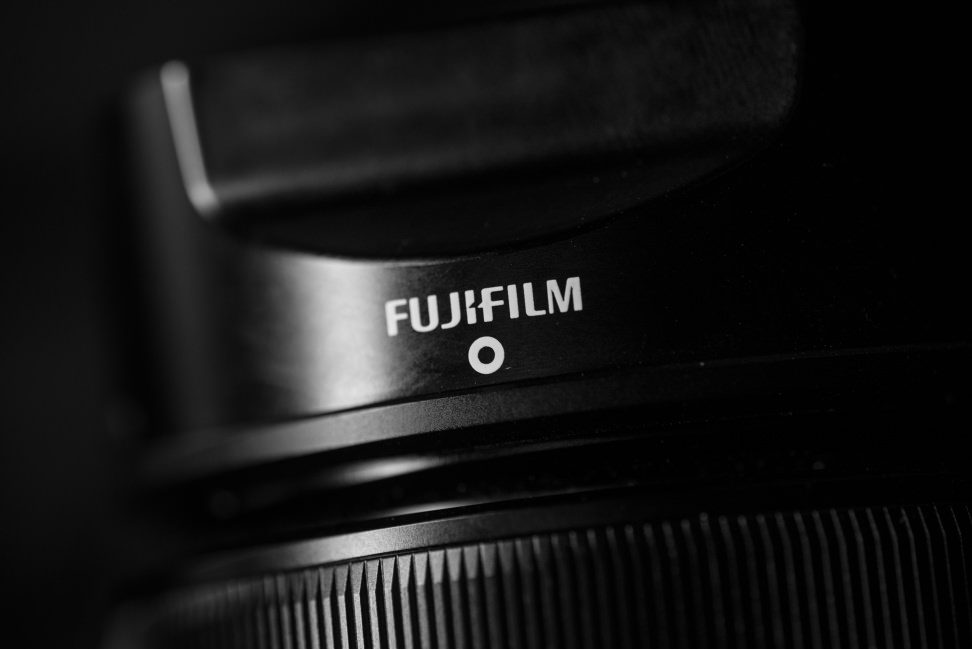 In the box you'll find a classy, squared-off lens hood that's as attractive as it is useful (and maybe more so, given how effective modern lens coatings are at preventing flare). Fujifilm also gives you front and rear lens caps, a soft cloth slipcase, and even a rubber hood cap if you'd prefer not to remove it when you set the lens aside.
In summary, this lens is classically handsome, is built phenomenally well, and has all the controls you'd want from a fast normal prime. What's not so great? Well, we were a little dismayed at the noisy autofocus. The only other issue is the lack of internal focus; the lens gets longer as it focuses, meaning you'll see its cute little metal lens hood dancing backwards and forwards while the camera finds a lock on your subject.
Image Quality
While most mirrorless systems have started slow, with a few kit options and the occasional f/1.8 prime lens to whet enthusiast appetites, Fuji jumped in with both feet. The system wasn't out long before this 35mm f/1.4 hit the stage, and it's largely a home run for XF-series shooters.
In the lab the 35mm f/1.4 impressed us with extraordinarily peak sharpness, minimal distortion, and very good chromatic aberration controls. Its one major flaw is the heavy field curvature, so focusing in the center throws subjects in the corner pretty far out of focus. It limits the corner-to-corner performance of this lens, though at its best this lens is extraordinary.
Out in the field, this lens's best quality is easily its bokeh. The out of focus areas are rendered beautifully, especially near the center. The edges can get a little bit busy and the focus falloff isn't quite as smooth as the best fast fifty lenses on the market, but it's very good for an APS-C system.
In general, this is a lens that has all the hallmarks of a classic fast prime lens. It has its quirks, but if you stick to it your perseverance will be rewarded with some images that are truly spectacular.
Below you can see sample photos taken with the Fujifilm Fujinon XF 35mm f/1.4 mounted on a Fujifilm X-T1. Click the link below each photo to download the full-resolution image.
Conclusion
Fujifilm's lens system is one of the youngest on the market, but it also contains some of the most ambitious designs available today. The 35mm f/1.4 isn't an overachiever, but it's a very respectable fast normal prime, and one virtually any Fuji shooter should be happy to own. However, if you're coming from another system—like, say, Canon or Nikon—the $600 asking price might produce some sticker shock.
Granted, there are several good reasons for that price. The build quality is excellent, you get nifty extras like a physical aperture ring and metal lens hood, and it's a very sexy looking bit of kit. Those are just some of the reasons why Fujifilm's lens lineup, while often pricier than the competition, is one of the most compelling reasons to buy into the system.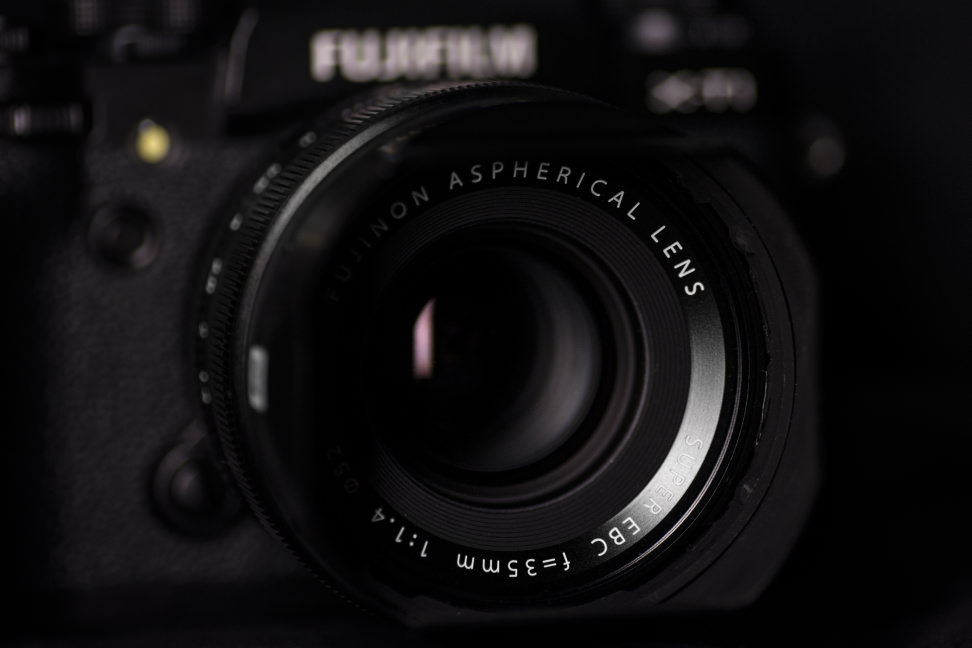 If the price tag gives you pause, you have some other options. The Fujifilm XF 27mm f/2.8 is a touch wider and a has a maximum aperture that's two stops slower, but it's also far more compact and costs just $450 (or less, on sale). The 35mm f/1.4 is sharper, however, and provides much, much nicer bokeh.
Ultimately, if you're all-in on the Fujifilm X-series experience, we think paying the premium for lenses is worth it. These high-quality "Made in Japan" lenses and cameras offer a feel that few other manufacturers can match, making the Fujinon 35mm f/1.4 a solid choice with character to spare.
Our editors review and recommend products to help you buy the stuff you need. If you make a purchase by clicking one of our links, we may earn a small share of the revenue. Our picks and opinions are independent from any business incentives.
Our editors review and recommend products to help you buy the stuff you need. If you make a purchase by clicking one of our links, we may earn a small share of the revenue. Our picks and opinions are independent from any business incentives.
Advertisement - Continue Reading Below
Compare Prices
Our editors review and recommend products to help you buy the stuff you need. If you make a purchase by clicking one of our links, we may earn a small share of the revenue. Our picks and opinions are independent from any business incentives.
Get Our Newsletter
Real advice from real experts. Sign up for our newsletter
Thanks for signing up!